We are specialists in long distance journeys, we get you there in comfort and with all necessary stops when and if required.
Our vehicle fleet operates currently Mercedes MPV's and Škoda SUV Kodiaq's
Safe and restful with reclining seats and plenty legroom.
A luggage trailer can be added for golf clubs or film equipment…
From Edinburgh city or Airport to Skibo Castle Dornoch is not much short of a 200 miles drive.
A thoroughly enjoyable experience. Picked up by Tim heading up to Skibo from Edinburgh airport with excellent communication from start to finish.
It was quite windy on route there but we were well in time for our meeting on the day – he did make the trek humorous and fun. Beautiful scenery
We were exhausted and slept most of the way back, but very friendly and attentive drivers both ways and knowledgeable and you can see they really enjoy their job.
– Vera Cassidy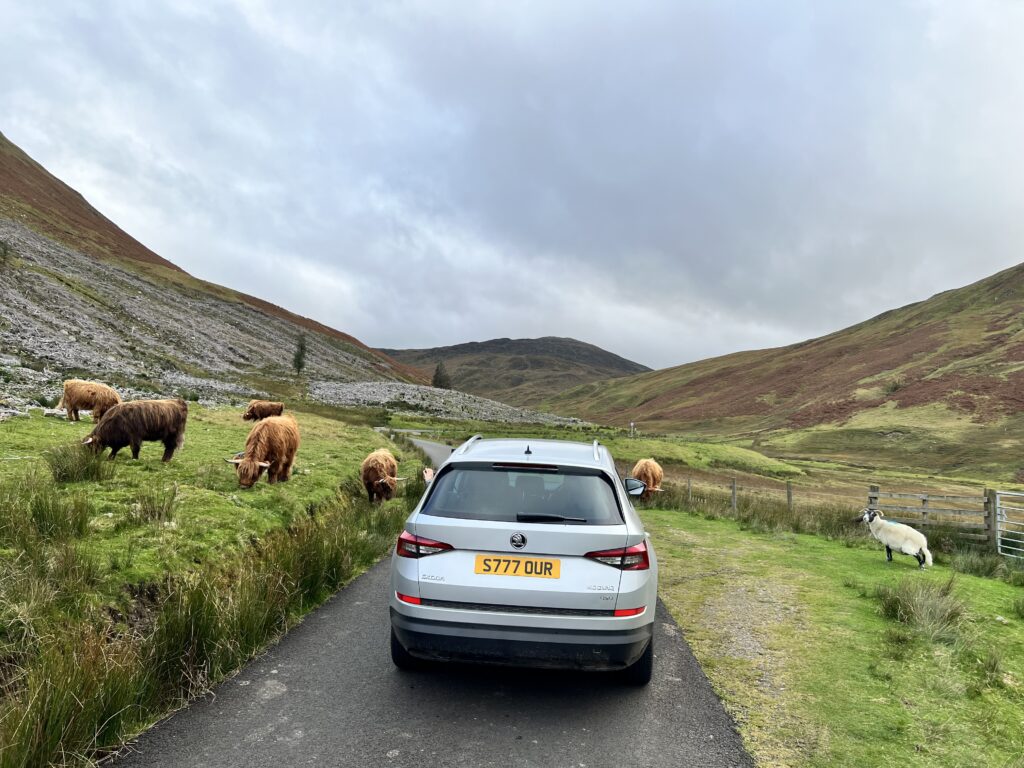 Lovely review

A thoroughly enjoyable experience.
Picked up by Tim heading up to Skibo from Edinburgh airport with excellent communication from start to finish.
It was quite windy on route there but we were well in time for our meeting on the day – he did make the trek humorous and fun. Beautiful scenery
We were exhausted and slept most of the way back, but very friendly and attentive drivers both ways and knowledgeable and you can see they really enjoy their job.

Vera Cassidy
Address:
The Carnegie Club, Skibo Castle, Dornoch IV25 3RQ
Skibo Castle is located to the west of Dornoch, Scotland.
Set on the 19th century estate overlooking the Dornoch Firth, the Carnegie club is members-only offering their guests accommodation in both the castle and estate lodges, a private links golf course and a range of activities.
A spectacular steel-framed glass-paned pool, enjoy a game of tennis on the French clay court or try your hand at clay pigeon shooting, horseback riding, quad biking, fishing or archery in the morning before winding down with a luxurious hot stone treatment and full body massage in the serenity of the Skibo Spa.
once the home of industrialist Andrew Carnegie, hence the current name of "The Carnegie Club"