Choose our service for comfort and reliability:
Reserve your Taxi St Andrews Glasgow Airport shuttle from just £195 (GLA Airport)
Out of St Andrews. Fully licensed cabs. Secure an online reservation.
Our advice on travel time for a Glasgow Airport Shuttle (GLA intl): +/- 82 mi and just under 2 hours of travel also other locations on demand.
Our Taxi St Andrews Glasgow Airport Shuttle service:
Starfish offers a range of taxi services to individuals, groups and B2B looking for stress-free airport transfers e.g. between Glasgow Airport international and anywhere beyond Fife and St.Andrews.
Providing group transfers transfers as well as corporate transfers generally for individuals and groups.
Comfortable vehicles including saloon and MPV vehicles.
Fixed fare to all destinations.
The tariff in the quote is all inclusive thus not affected by traffic delays or diversions.
Indeed taking into account how many people travel including time of the day and location.
FAQs on Transfers :

Roadside Rescue passenger transport.
My car got into a collision or broke down in Fife, The road rescue is on the way for recovery ordered by the insurance but now I need to get home.
Don't wait in the cold or rain, call Starfish Taxis and we will make it priority to sort your passenger transport to anywhere in the U.K.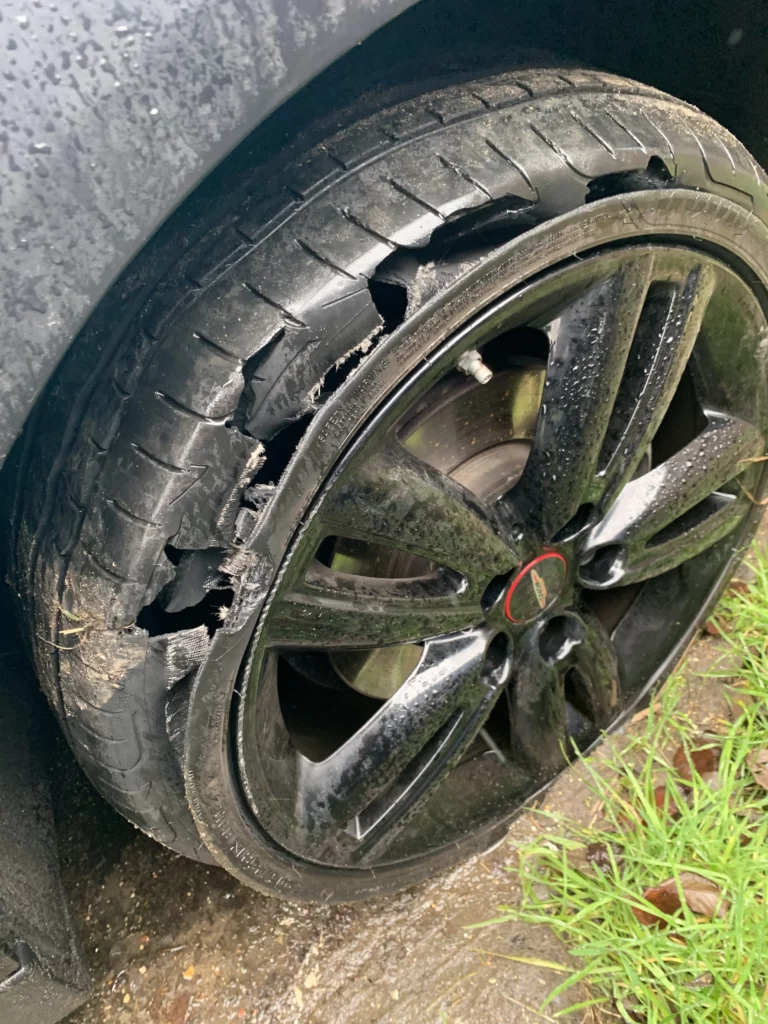 Broke down in East Fife or Dundee?
Need to get home ?
We will not leave you waiting!
To date, we have provided ground transport services for over 90,000 customers and counting.
We have been in business since 2011.
Only committing to jobs we are confident we can cover, the reviews can account for this I believe.
We can build the perfect family (multiple) day tour tailored to your interests, your time schedule, unique to your itinerary.
-Private driver / guide , with a wealth of information and tips ….
Whisky – Food – History – Castles – Highlands – and so many things you haven't even imagined… We will not disappoint!
Get in touch to see if ours is the service you are looking for?

Contact our tour department at STARFISH TRAVEL via the dedicated website
We look forward to try and answer your questions without any obligation.
We are happy to wear face coverings for the comfort of our passengers.
Feel free to ask.
Safe travels and thank you for your attention.
The Starfish-Taxis.com team
Uber or Lyft do not operate in St Andrews and surrounding areas.
The most efficient transfer service is still run by local taxi companies.
Starfish Taxis' pricing is also more transparent and by booking in advance you can receive a fixed rate for your transfer. Ride shares are frequently available by local companies.
24 Hour service upon pre-booking.
NO, this is a fully licensed private door-to-door taxi service.
The car-share option can be requested and if a suitable option becomes available you can still opt in.
Advance payment is not a necessity you can choose from the following methods:
Cash, Bank wire, or secured Card link
The preferred option is to pay by cash to the driver in the local Pound Sterling currency.
Advance payment can be done by bank transfer, (minimum 24hours in advance):
We can send you the invoice with bank details upon request.
Payment can be done by card at 5% admin fee:
We will send you a secure payment link or you pay by swipe to the driver.
Safeguarding your personal information is important to Starfish Taxis.
We recognize the discretion you entrust providing your confidential data under strict GDPR regulations.
Please read our Privacy Policy.
Preferably you book your 24hrs taxi in advance, that leaves all parties prepared.
You can do so by filling out our CONTACT FORM, or by phone on 00447790021000
We operate comfortable Mercedes Benz MPV minibuses that will fit 7 to 8 passengers.
There is ample luggage space and we provide secure box trailers to accommodate Golf gear or excess bagage requirements.
Drop us an inquiry form and we will assist with all possible questions.
The journey from Saint Andrews to GLA Airport will take you aproximately 3hours. (*Subject to time of travel and date) This will most likely be Bus – Train – Train – Bus.
Head to St Andrews busstation, from there you take the bus Leuchars Railway station (Platform 2) and board the train to Dundee Railway station. From Dundee Railway station head to Glasgow Queen Street where you can take the 500 Airport Express bus towards Glasgow Airport
The usual journey time from St Andrews to GLA Glasgow airport will take just under 2 hours. At peak times we suggest to leave an extra 15 minutes to allow for traffic. We are happy to assist determining your ideal departure time. Please check your flight departure time here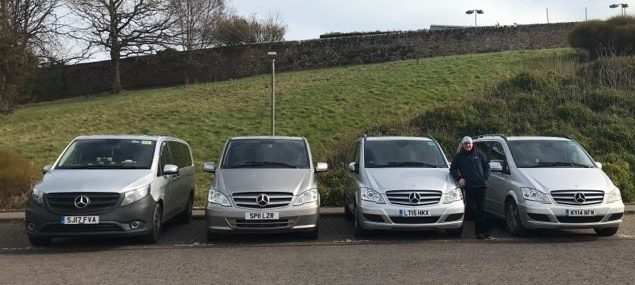 Reliable travel in comfort:
You will find Starfish drivers professional and trained on finesse and discretion.
Offering excellent local knowledge of St.Andrews and its locality being always a bonus when choosing Starfish.
The lead travelling passenger will receive a text and subsequently meet our driver when ready to start the taxi journey.
No waiting time is charged for delayed Glasgow flights up to 45minutes,
We will monitor the flight in real time having the vehicle arriving at GLA airport exemplary punctual.
Meet and Greet:
Meet a friendly driver at Glasgow Intl. terminal gate welcoming the group respectively at domestic or international arrivals.
Be aware though of the extra parking charge for meet and greet which usually equals less than £12.
St Andrews Taxi Glasgow Airport Shuttle service driving times and route:
Taxi St Andrews Glasgow Airport Shuttle
Are there 2 airports in Glasgow?
Glasgow is indeed served by two airports.
One of these is simply known as Glasgow Airport INTL (GLA) being the main international hub closest to the city.
The airport further afield from Glasgow's city centre is Glasgow Prestwick Airport (PIK) on the other hand, is a smaller domestic and international airport secondary to GLA.
By the flight number (IATA code) the location is easily distinguish .
Glasgow Airport Shuttle drop off | Let's Fly | Glasgow Airport
Child seats supplied!
The ruling is that if the taxi or private-hire cab does not require a child seat al long as using a seat belt and in one of the rear seats.
Tell us in advance when booking your airport transfer!