Let us take you on a trip across Scotland and Glencoe.
No visit to Scotland is complete without driving along the magical road through Glencoe to Fort William and the Higlands.
The description 'spectacular' doesn't really merit the beauty of Glencoe.
Let us take you around Scotland on a 2 day tour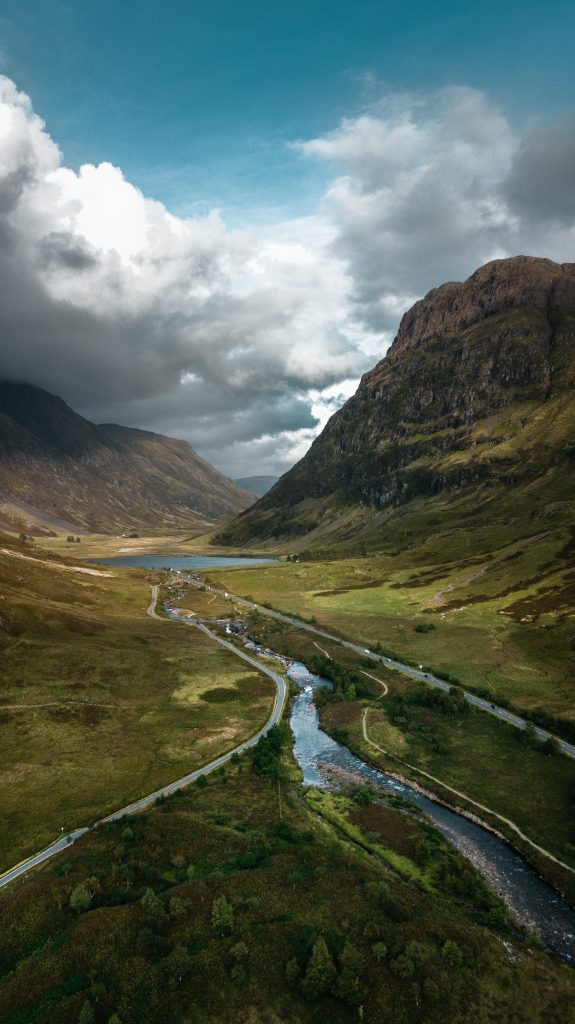 The beautiful volcanic valley of Glen coe is often considered one of the most spectacular and beautiful places in Scotland lies in the north of Argyll, close to the border with Lochaber.
Surrounded by wild and precipitous mountains.
The Glen is named after the River Coe which runs through it.
A glen is a valley, typically one that is long, deep, and often glacially U-shaped, or one with a watercourse running through it.

Harry Potter In Glencoe
Filming for the third Harry Potter film, Harry Potter and the Prisoner of Azkaban, took place on location in Glencoe in May and June 2003. Regular visitors to Clachaig Inn and Glencoe will spot a familiar looking backdrop in the film, and in subsequent Harry Potter films.
During the spring of 2003, three sets were built near to the bottom of Clachaig Gully, and quite literally, just across the road from Clachaig Inn.
The sets were located so as to take in the fantastic scenery, overlooking the Torren Lochan, and the Signal Rock forest to the rugged hills of the glen. Filming continued for a period of several weeks and most of the stars were seen on set at some time or other during the course of the filming.
The sets have now been removed and the hillsides returned to their natural state, leaving behind little evidence of the excitement that descended upon this quiet corner of the glen for a few weeks.
The Massacre of Glencoe
The Massacre of Glencoe is the name given to the treacherous slaughter of the Clan McDonald of Glen coe by the soldiers of Robert Campbell, of Argyll.